World Water Day : Catch Every Drop!
Suddenly there seem to be so many days to celebrate something or to create awareness about a particular issue. 20th was World Storytelling Day. Yesterday was World Poetry Day. And
today is World Water Day
! 2013 is also the
International Year of Water Cooperation
.
World Water Day is held annually on 22 March as a means of focusing attention on the importance of freshwater and advocating for the sustainable management of freshwater resources. (Via UN Water).
How are you contributing towards conserving water and spreading awareness about the issue?
Whether it is the Cauvery river dispute, the unregulated proliferation of bore wells or the death of Bangalore's beautiful lakes, everyone has a story, an opinion or a question on water. While most people understand and recognize the importance of saving water, not everyone knows how to do it, or even what exactly they can do.
'Catch Every Drop'

is a showcase of stories of pioneering water conservation work done by corporates, lake restoration groups, Resident Welfare Associations (RWAs) and individuals in Bangalore. These stories, we hope, will inspire you to join this growing community of people who truly care about water, our planet's most precious resource.
The Alternative is conducting a series of events on 22nd and 23rd March – panel discussions, open houses, lake trails and more. Click here to view the schedule of events.
Also, did you read about how Aabid Surti (one of our authors) is saving water – one drop at a time?
It is never too late to start a conversation around water with your kids. We are listing out three water related books to spark that important conversation about conservation.
1. The Talaabs of Darbhanga – by Anupam Mishra and Prashant Soni
Summary : Ayachi Pandit could not give anything to the Dai When his son was born but he whispered something to her and she went away happily. A few years later when she was summoned again by the Pandit, she was completely thrown off her feet!
A lovely story about simple meaningful living, beautifully told.
There are more 'drops of wisdom' in the form of notes on traditional rainwater harvesting techniques in India – the stepwells and kunds of Gujarat and Rajasthan, the zings of Ladakh, anicuts, and the bamboo pipe system used for drip irrigation in Meghalaya. And yes, the Dai's Ponds exist even today in the northern part of present-day Bihar, what was then Mithilanchal.
A story that is probably more relevant today than ever before – both for the values of the principal characters and the message on water conservation. Isn't life all about leaving the world a slightly better place than when we got here?
Read the entire book review here.
This book is available in English, Hindi, Kannada, Marathi and Telugu. Buy the book.
**********
2. NARMADA – by Parthiv Shah and Vidya Shah
Summary : An evocative visual journey down the Narmada and through the heart of Central India. Join Aadi and Avani as they learn about the special bond that exists between the Narmada and the people who have lived on her banks since centuries.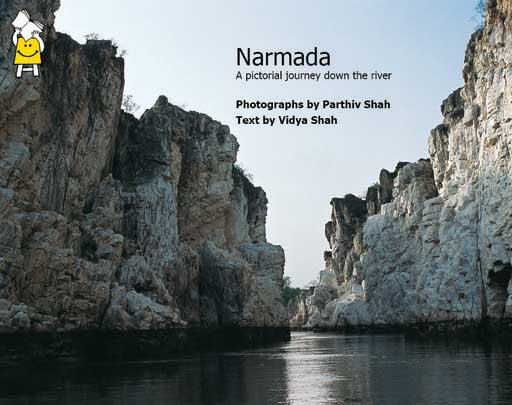 From the book review on the
PaperTigers blog
:
the photographs provide a bridge between the simple narrative structure and the sophisticated factual information. As an introduction to riparian culture in India and as an environmental research source for older children, text and images present an important ecological story.
Read the entire book review
here
.
This book is currently available in English, Hindi, Kannada and Marathi.
Buy the book
.
**********
3. CAUVERY – by Oriole Henry and Clare Arni
Summary : Take a journey down the river Cauvery, from high up in the mountains where it is born, down past islands covered with birds. The river twists and turns around where battles were fought and spooky curses cast. Discover thundering waterfalls, scary boat rides and much, much more about this magnificent river.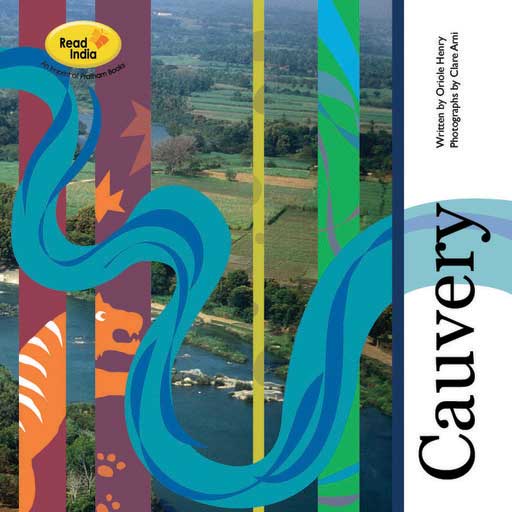 Here is a book which I fell in love with, the moment I set my eyes on it. It is a very well written book with stunning photographs which take you on the journey of the river Cauvery from it's birth to it's end.

The facts and the legends are beautifully interwoven, so that the children retain their interest as we go along. They don't get bored with the facts.

The facts are enhanced by the wonderful photographs and trivia little details given at the bottom of the page, which will surely interest the children.

I simply loved the way Oriole Henry has written this book- the factual details, legends and her own emotions which conveyed a feeling of ownership of the river !
Read the entire book review
here
.
This book is available in several languages but currently we only have stock of the Hindi version.
Buy the book
.